Camping is one of the best ways to connect with friends and family and make memories that will last a lifetime. However, not being an avid camper can add a little stress before you head out for your destination. What do you pack? Where do you camp? Did you check the weather? There can be a lot of things to do before you actually get to relax a little.

However, camping along the lower Buffalo National River is worth it with the breathtaking views and immersion into nature. Here are a few tips to help you have a stress-free camping experience.

CHOOSE YOUR LOCATION
Don't leave your camping location up to chance. If you want the luxury of bathrooms and possibly a place to take a shower, then you need to scout out campgrounds that meet your criteria. There are many places to camp along the lower Buffalo River such as Rush Landing and Buffalo Point campground. Both can be accessed by floating the river or by driving. And because these areas are popular destinations due to the attraction of the river, you may need to call and check on availability. Most of these campgrounds also require a small fee. You will need to bring correct change as no change is available.

For those wanting more primitive or backwoods camping locations, you may want to ask friends and family who have camped along the river before, go on online forums, or talk to the staff at Dirst Canoe Rentals. They can give you ideas of good locations and what you can expect. For those who want something a little different, you can also find a good gravel bar. Gravel bar camping is a little different and requires a little more planning, but for those who have done it, there is nothing better.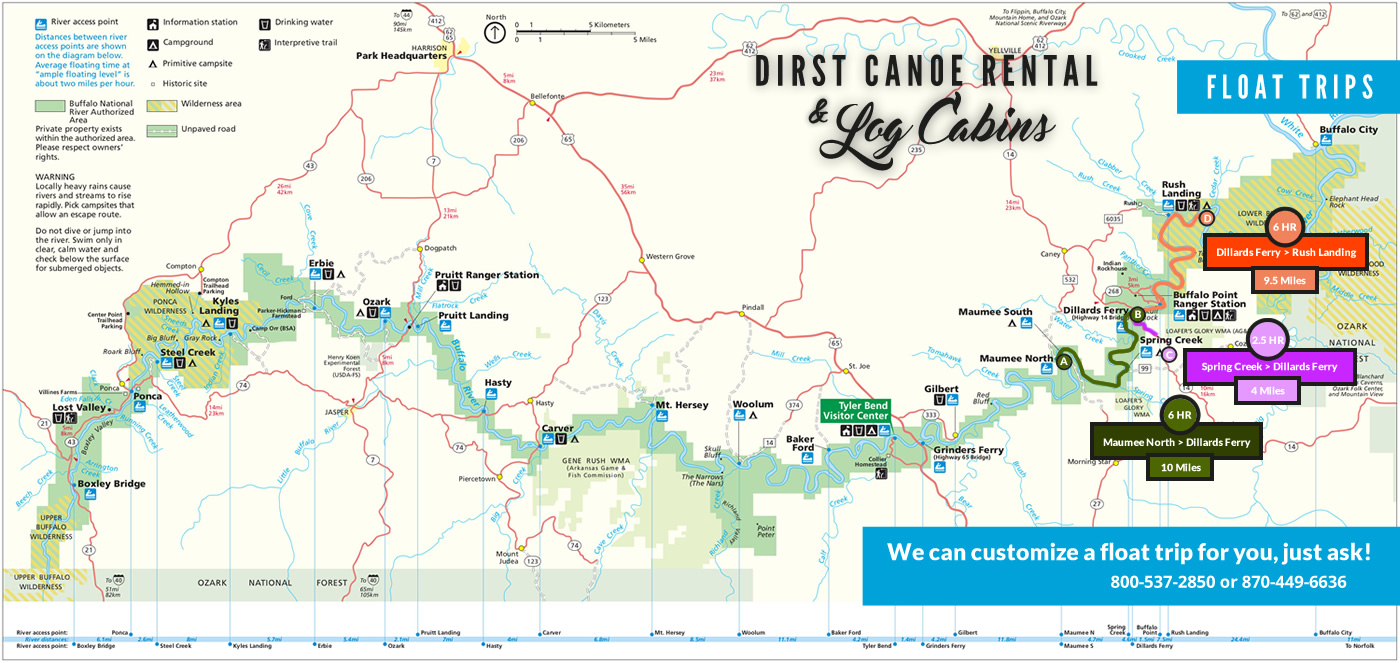 MAKE A LIST
Instead of going through closets and the garage and grabbing things that you think you may need, sit down and make a list. If you are new to camping, go online and research camping lists. There are quite a few out there, and having a list already made from someone who has been camping several times can greatly reduce the stress you may have about forgetting something you need. These avid campers can also give you tips on what to bring for kids, what to put in the first-aid package, and even what to cook while camping.

However, it's also important to remember that you don't NEED everything. Camping is about getting back to the basics and enjoying your surroundings. And if you are planning on camping during a multi-day float trip down the Buffalo River, then it's also important to remember that space may be scarce. Think about how you want to camp, where you want to camp, and who you are camping with. This will give you an idea of what you need versus what you want to take on your next camping adventure.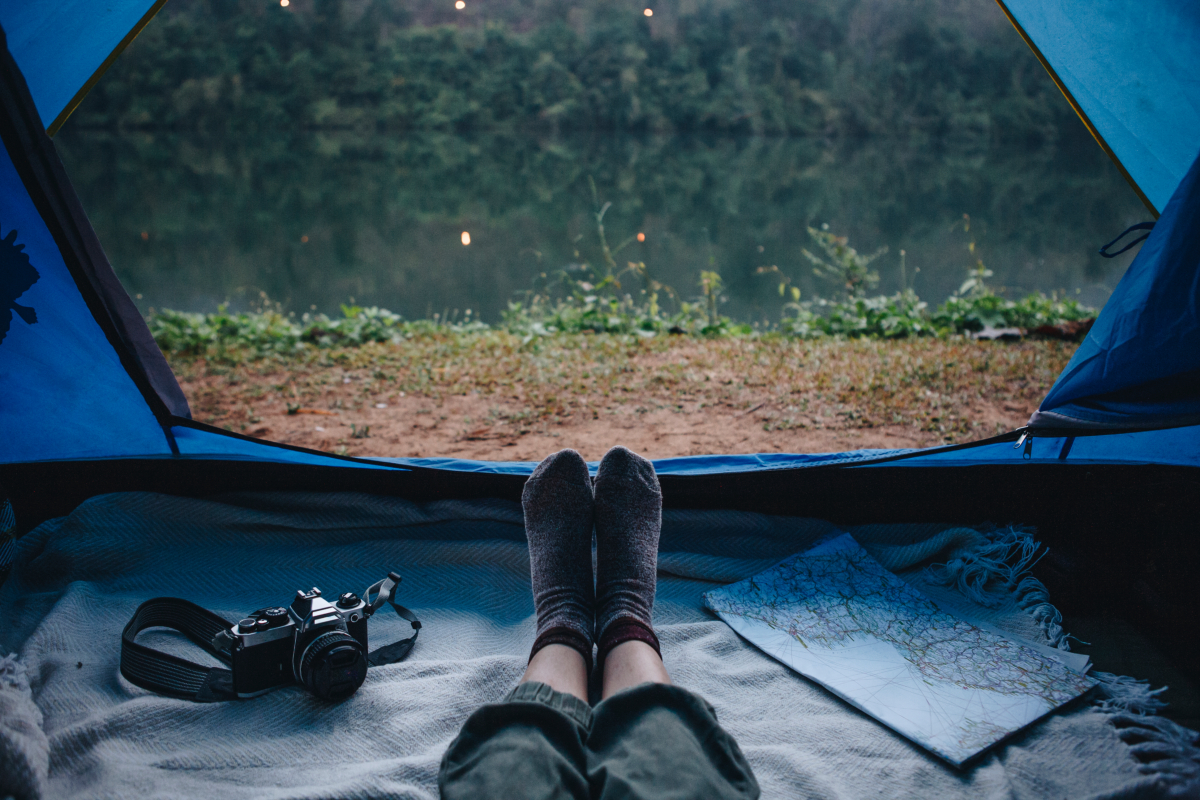 ORGANIZE YOUR CAMPING GEAR
Keeping your gear and other camping essentials organized not only reduces the stress of having to find things when you need them, but it also helps to keep your camping area clean. If driving to your camping destination, you could use your backseat or the bed of your truck to keep items organized. Use clear totes and plastic containers to separate items. Place cooking items in one container, entertainment in one container, and so forth. Having a designated place inside of your vehicle also helps to keep wildlife away.

If floating down the lower Buffalo River to your next camping destination, it's even more important to be organized. While you may not want to take large plastic totes with you on the canoe or kayak, there are ways to downsize and organize your camping gear. You could place toiletries and other personal items in your hiking shoes. You may also want to pack ready-made meals or foods that can be eaten raw like fruits and vegetables. This cuts down on the number of items you will need to bring in order to cook a meal or two.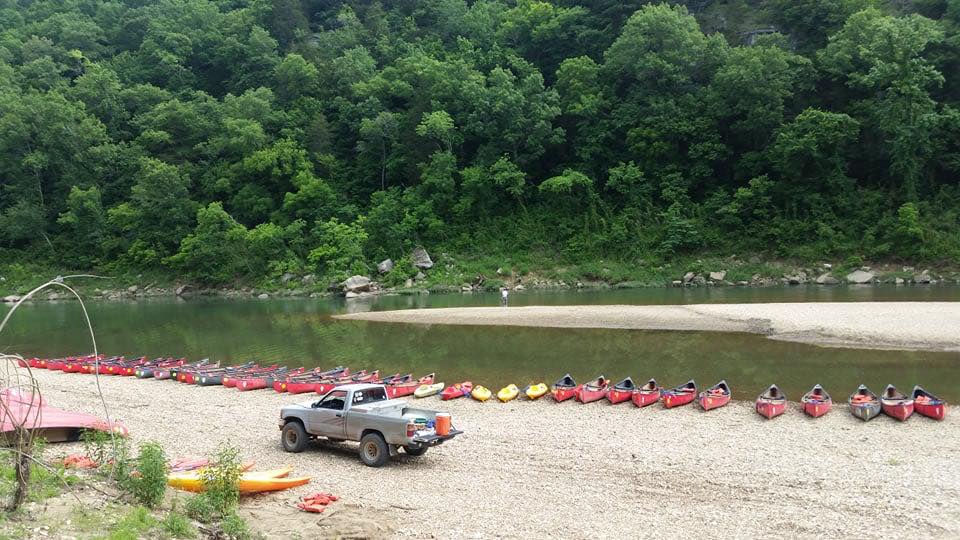 CHOOSE DIRST CANOE FOR YOUR NEXT RIVER CAMPING ADVENTURE
Whether you plan on stopping at a popular campground or you plan on roughing it in the woods that run alongside the Buffalo River, Dirst Canoe Rentals & Log Cabins can help. Let us help you plan your next multi-day float trip and camping adventure. As an Authorized Concessioner of the Buffalo National River, we know the river. We can give you tips on what to bring, what not to bring, and even give you suggestions on a few of our favorites campsites and gravel bars.

The Buffalo River is open year round, but certain times of the year are better than others. Give us a call today to start planning your next outdoor adventure on the lower Buffalo River or use our CONTACT US page to get more information.